Konstantin Torkhov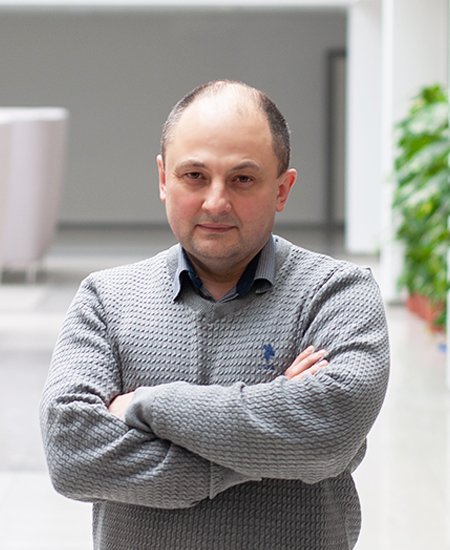 Today, Konstantin is Director of Development in Areon Consulting and oversees the direction of building and optimizing the company's Call Centers.
IT-market is one of the most dynamic sectors of the economy. In order to be successful in it, you need to offer customers only the best and optimal solutions, which requires constant monitoring of trends, finding and analyzing new developments. Only a deep understanding of the market needs, rich practical experience and technical expertise can make the right choice and guarantee real business results for customers in the future. Konstantin Torkhov became one of those specialists who were able to «open» for the Ukrainian market many effective solutions in the field of automation of processes of work with clients, successfully proved in business today.
Konstantin received his technical education from the Kharkov Aviation Institute in 1992, and his business education from the International Management Institute (MIM) in 2005, where he received his MBA program. He has been developing software since 1992. The experience of implementing call centers was first gained in 2000. In 2004 he became one of the initiators of the use of Oracle Siebel CRM in Ukraine, and later engaged in the adaptation of this CRM-system to the conditions of Ukrainian business.
From 1993 to 2009 he worked at Incom. At various times, he was the head of the software development departments, the implementation of Call Centers, led the department specializing in the implementation of Siebel CRM and Call Centers on the Cisco and Avaya platforms.
The many years of experience of Konstantin Torkhov in the implementation and adaptation of business applications from leading world suppliers, as well as the practice of developing software from scratch today, allow Areon Consulting to offer its customers optimal solutions for Call Centers based on the VICIdial platform.